Mit meiner letzten Osterkarte für dieses Jahr wünsche ich allen Bloglesern ein sonniges, frohes Osterfest.
Sharing the last Easter card for this season I'm wishing all of my blog readers a sunny and blessed Easter time.
Ich habe mich hier zum ersten Mal an einer Pop-Up-Karte versucht. Mir war klar, dass ich dafür mehr Zeit brauche als üblich, aber alles genau auszumessen, zu stanzen und zusammenzufügen war dennoch aufwendiger als ich gedacht hatte, aber am Ende hat es sich gelohnt wie ich finde. Zwar sind mir hier und da ein paar Fehler unterlaufen, aber das bleibt nun mal nicht aus, wenn man was zum ersten Mal macht. Und glücklicherweise sind auch nur die wenigsten davon auf der fertigen karte zu sehen. Die Figuren sind übrigens alle mit Copics koloriert und der Hintergrund ist mit Distress Inks gewischt.
I decided to dare create my frist pop-up card. I knew that this would take more time thank my usual cards, nonetheless measuring, die-cutting and putting all elements together was more time-consuming than I had expected. But in the end I think it was worth the effort. I did make a few mistakes here and there, but this always happens when you try out things for the first time, and fortunately only very few remained visible on the finished card. All characters were colored with Copics. The whole background is sponged with Distress Inks.
Von außen habe ich die Karte bewusst schlicht gehalten, um das Hauptaugenmerk auf die Szene im Inneren zu lenken. Leider sieht man im zugeklappten Zustand auch, dass ich mich bei der Planung der Innenszene ein wenig verrechnet habe. Rechts neben der Banderole lugt nämlich der Kopf von Rosie, der großen Häsin hervor. Dass dieses Motiv so groß ist, hatte ich dummerweise nicht bedacht. Typischer Anfängerfehler würde ich sagen. Nächstes Mal bin ich schlauer. ;o) Schöne Ostertage euch allen!
To put the focus on the inside of the card I kept the outside deliberately simple.
Unfortunately my largest mistake is clearly visible when the card is closed. To the right side of the sleeve you can see rabbit's head sticking out of the card. I didn't take the hight of this larger image into consideration when planning the pop-up mechanism. A typical beginner's mistake, I'd say. Anyway, next time I'll do better. ;o) Have a happy Easter everyone!
Challenges:
Creative Friday:
#177 - Osterüberraschung
Simon Says Stamp Wednesday Challenge:
Spring Color Inspiratio
n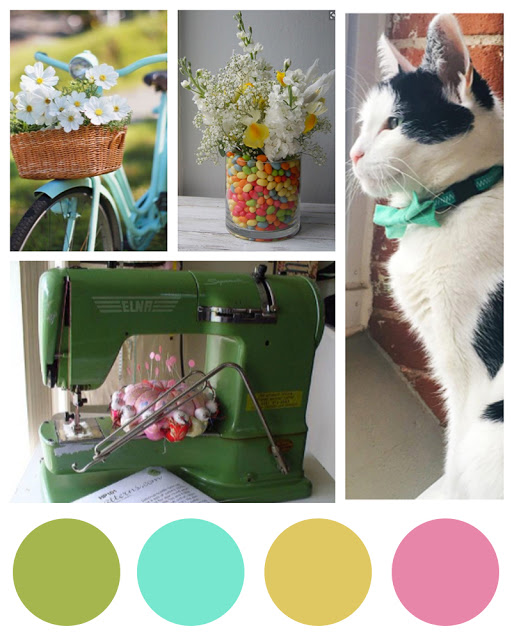 Stempel | stamps: Purple Onion Designs "Rosie"*, "Charlotte"*, "Peep"*, "Sweet Occasions Sentiment Set"*
Stempelkissen | inks: My Favorite Things Hybrid Ink "Black Licorice"
Farben | colors: Copics, Distress Ink
Papier | cardstock
:
Color Copy "Papyrus", Exakompta Karteikarten | record cards, rosa Glitzerpapier | pink glitter paper
Motivpapier | patterned paper: Gina K Designs "Basic Wardrobe" (freebie)
Stanzen | dies: Lawn Fawn "Meadow Border", "Everyday Pop-Ups", My Favorite Things "Pop-Up Elements Narrow"